Project overview:
Beetle kill is a well known phenomenon throughout the Western US. Colorado alone has seen millions of trees die because of various beetle infestations- often fueling issues of fire, drought, flooding, and extinction. However, the issue is often seen as a simple villain/victim story where the beetle is the enemy - or - equally misleading, reduced to a "natural" part of forest ecology.
Through collaboration with scientists, intensive research, community conversations, and countless hours spent in the forest, this work attempts to look beyond that good/bad binary and ask the question: what does this beetle have to teach us?
Commissioned by the University of Colorado Boulder's CASE (Colorado Art Science Environment) Fellowship, the work was created to be housed in the Colorado State Capital Building including in the offices of Governor Jared Polis and Lieutenant Governor Dianne Primavera.
---
Indicator:
---
Indicators #1, #2, + #3
16" x 16" (each)
Recycled walnut flooring, beetle kill pine, expired land polaroids
.
---
Monarch Pass:

---
Monarch Pass: 90% Mortality Rate: An Invitation
30" x 42" (diptych)
Recycled walnut and oak flooring, beetle kill pine, expired land polaroids
---
Footnotes:
---
Footnotes
30" x 30" (diptych)
Walnut frame, archival inkjet prints
>
Link to footnotes
<
---
Horizon:
---
Horizon
96" x 20" (set of 5 frames)
Walnut frames, archival inkjet print, scanned medium and large format film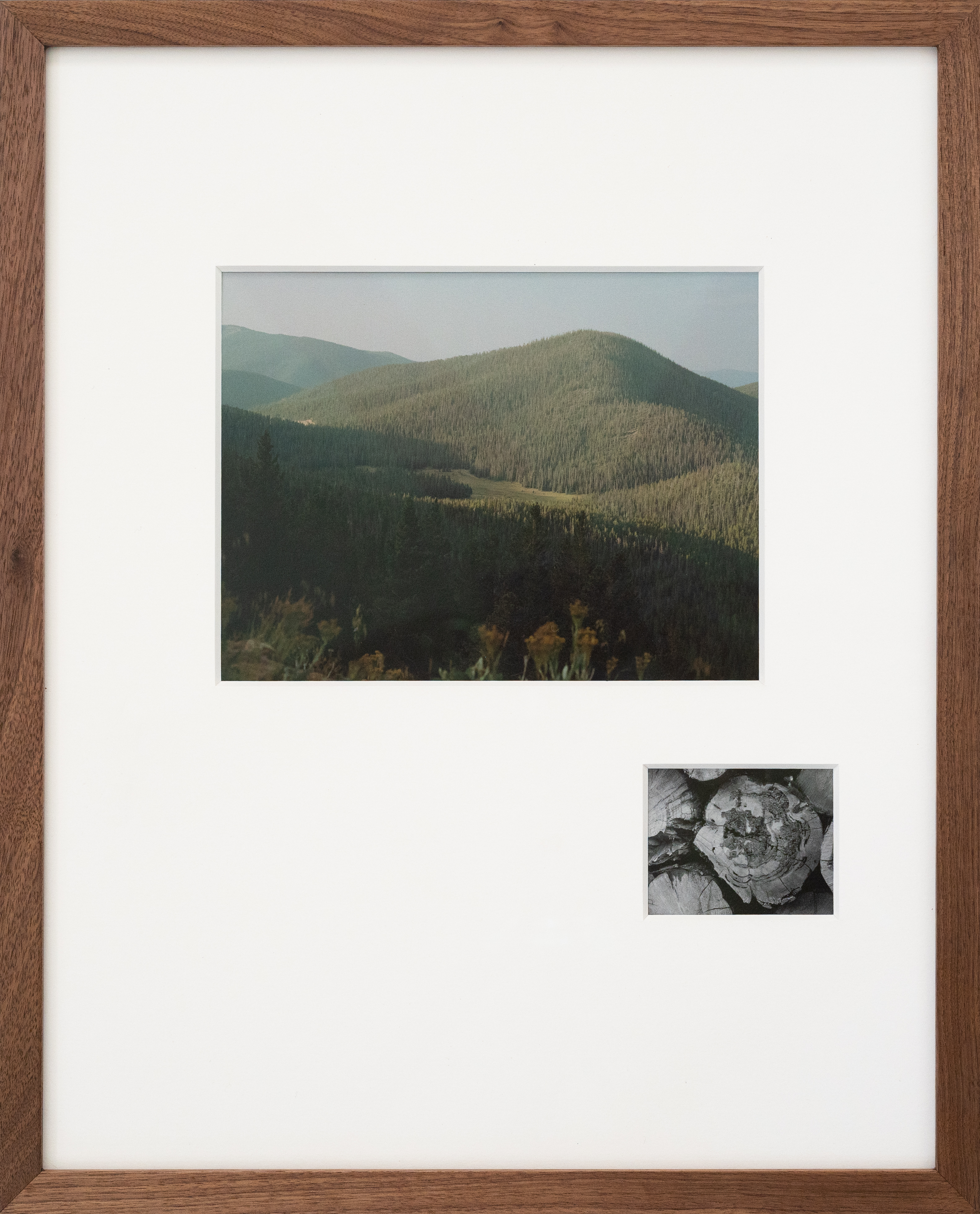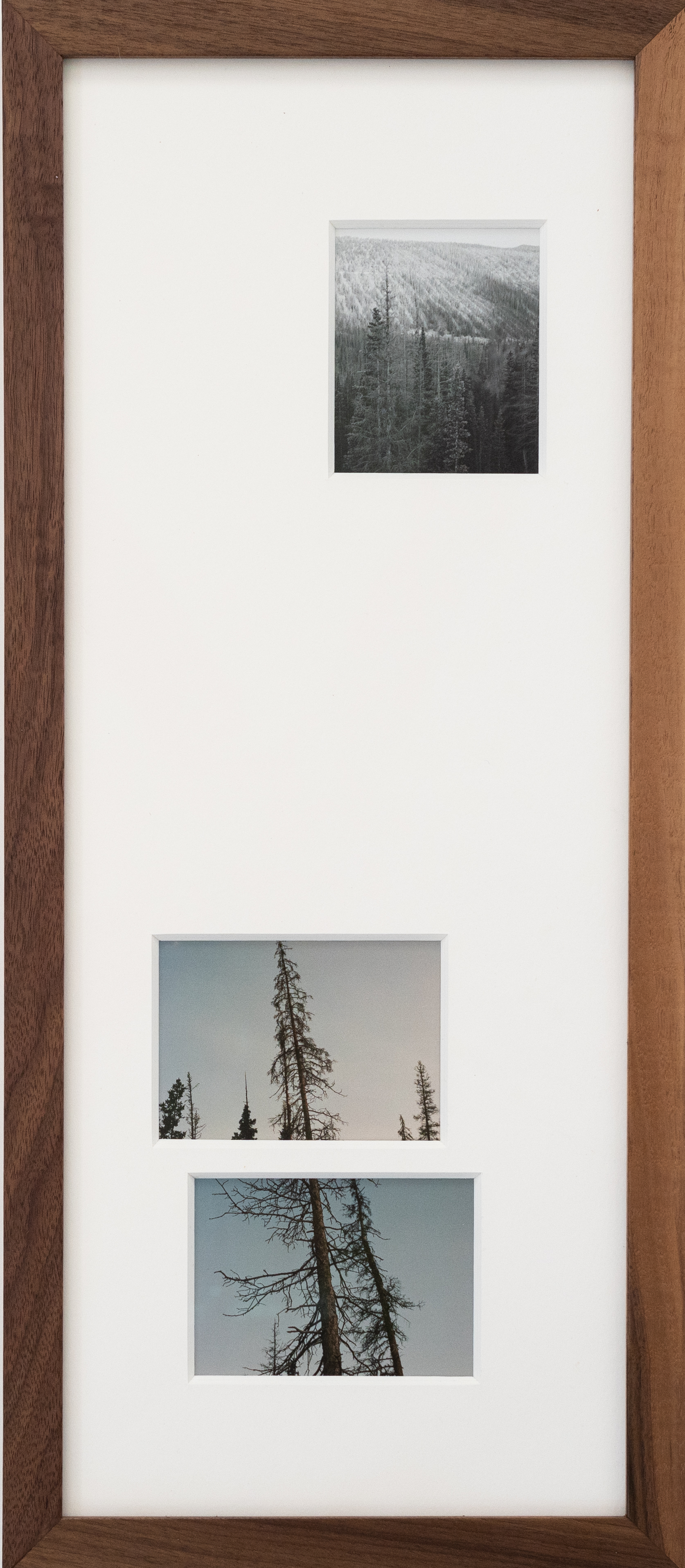 ---
Spectrum:
---
Spectrum
40" x 8"
Walnut frame, paint color chip cards
Colors correspond to photos of:(top) tree needles as they fade from dark green to grey and (bottom) beetle larvae to adult as they mature. This change in color happens simultaneously as nutrients are channelled form the tree to the beetles.
---
Beetle Kill: Symptom or Disease?
2023
Photography + Installation +
Original Typed Text
Opening May 19th, 2023
Colorado Capital Building
Denver, Colorado
May 2023-October 2023
Commissioned by CU Boulder's
CASE
(Colorado Action Science Environment) Fellowship
+
The Center for the Arts - Crested Butte
June 1- June 19th, 2023
More Info