Note: Because I was teaching under the COVID-19 pandemic, RISD did not ask for student evaluations and many of the facilities for scanning darkroom prints, etc were not available to all students. Some student examples were taken with an iphone under harsh lighting, please consider these conditions when viewing the student work below.


More coming soon...


---
Sophomore Majors Silver Studio, Fall 2020
Teaching Assistant for Thad Russel

JaLeel Marques Porcha (he/they)
RISD 2023, Photography and Sculpture Major
https://jaleelporcha.co/

Notes: JaLeel and I spent a good amount of time doing workshops and tutorials in the silver darkroom, perfecting their film development and darkroom prints. It has been an honor to stay connected with JaLeel over the years with regular studio visits and check-ins. JaLeel is now applying to graduate photo programs and has received many full-ride offers!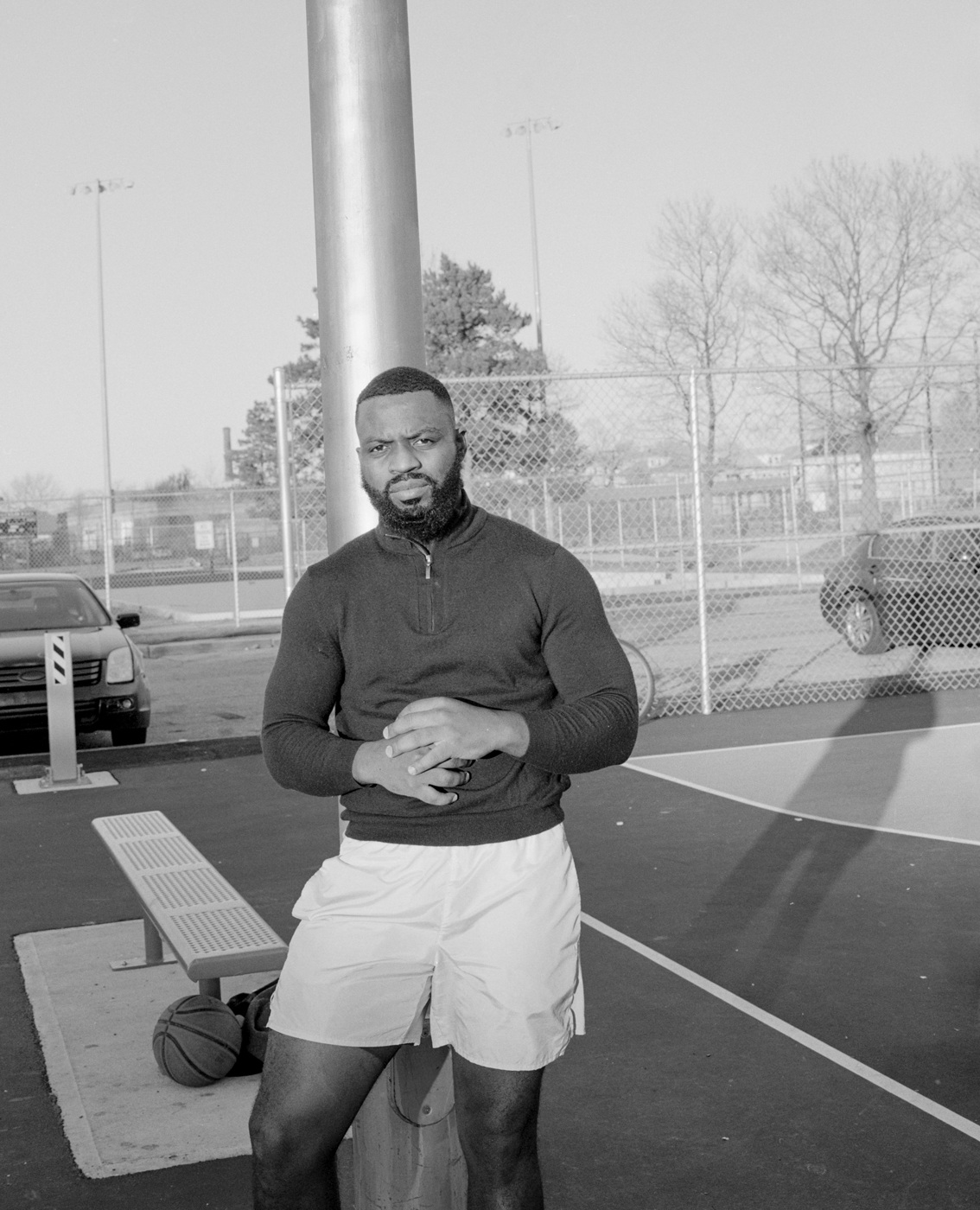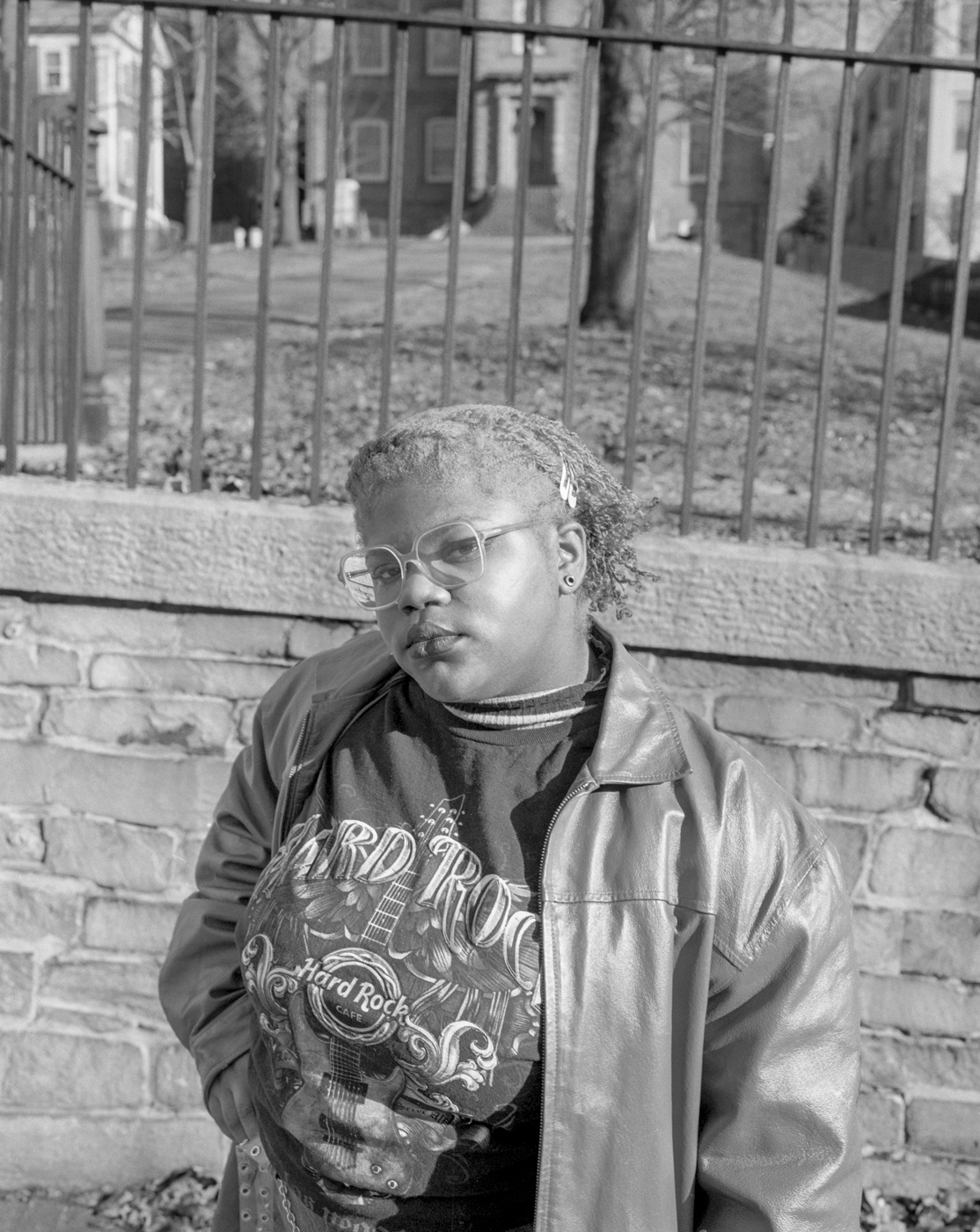 Digital Scans from Sophomore Majors Silver Lab, 2022



From JaLeel:

"During my time at RISD Beth was a source of true encouragement and guidance for me when starting my photographic practice. I found Beth to be truly comforting and easy to access for my needs as a student who did not have the traditional learning environment for college, let alone art school.

Having Beth as my teaching assistant during the first year of covid was a major benefit towards my making practice for my first photography based studio at RISD. Beth's familiarity with analog photography and experience with mediums beyond traditional practices made it easier for me to push myself and my work than what I originally planned for.

Towards the end of my time in Sophomore Studio, Beth helped me cultivate a strong foundation and appreciation for writing that helped express a holistic view on my images, themes of engagement, and points of interest."



---
Material Makings in the Anthropocene, Wintersession 2022
Instructor of Record



Max Doulis (he/his)
RISD 2024, FAV + Illustration Major


Continuous Cities
2 min 16 seconds, 2022




Note: This video was created after Material Makings in the Anthropocene but was born from research and discussions about more-than-human perspectives.

----
Fungus Bag, Mushroom Death Suit
Final Project, Material Makings in the Anthropocene, 2022





Installation view, Fungus Bag, canvas, sawdust, mushroom spores, 2022



From Max:

"I think so far Makings in the Anthropocene was the best class I've taken here. I loved how interdisciplinary it was; the integration of art, science, philosophy, poetry, etc was right up my alley and also probably one of the best ways to tackle the huge and complicated issue that is the climate crisis. The way we approached the subject matter, I think especially through the readings, made me really reevaluate my previous sort of doom-and-gloom position and come to it with a more hopeful or at-peace mindset.

I really enjoy assignments where there's a lot of latitude conceptually and formally but also a strong push to get to the best possible version of whatever that is. Makings in the Anthropocene had a lot of that generally, but I think the final project was maybe the most that way and the most enjoyable for me. There were a lot of really thoughtful discussions in class and I think through those we all collectively encouraged one another to make some really powerful work. My final for that class, the Fungus Bag, still holds up for me as one of, if not the, best pieces I've made conceptually."


---

James Warren (he/his)
RISD 2022, Painting Major
www.jamesgwarren.com


Course: Material Makings in the Anthropocene
Wintersession 2022
Instructor of Record

Final Project :


Cyanotype on wood panel(left) and paper (right).
Blasted Landscapes #1, oil, acrylic, and cyanotype transfer on panel, 18"x 24", 2022
Blasted Landscapes #2, cyanotype on paper, 18"x 24", 2022
Blasted Landscapes #2, detail, cyanotype on paper, 18"x 24", 2022
---


Introdution to Darkroom Photography- Example Assignment

Assignment #1: Exposure

Assignment Handout





Student Examples: in critique we spent a lot of time discussing and problem solving exposure. The contact prints allowed me to point out different in exposure and how the students might shoot differently as well as how they can respond to exposure in the darkroom as they make prints.



---


Introduction to Darkroom Photography

Assignment: Final Portfolio (click to see assignment)


jina alhenawi (she/they)
RISD 2023, Graphic Design Major
www.jinaalhenawai.com

Course: Introduction to Darkroom Photography
Spring 2021
Instructor of Record




jina alhenawi, Final Darkroom Portfolio, silver prints,
10 8x10's with risograph zine, 2021
Project Statement:

Jina Alhenawi May 6, 2021

I am not an immigrant, but I am the daughter of two. I have grown with and have been affected by the immigrant experience, which is made up of many complex forms and elements, and much of that experience is not one that is talked about enough. As someone who has been granted the privilege of receiving a life and education in the West through sacrifice and hardship, my experience has molded the way I approach my work as an artist and designer.

My work functions through the lens of empathy and amplifying narrative in small interactions, places of awe, objects of sentiment, and quietness. I find myself attracted to those moments because they have history in how they've been interacted with by humans at some point. I value the unspoken and left behind because as an artist, I feel that the world moves too quickly. The world is so enthralled with digital space and interactions that these aforementioned places of awe or objects of sentiment may take up a completely different meaning than what they may have been intended for.

My final project consists of a series of silver gelatin prints and a zine. Photographed in 35mm Black & White film are places my parents went when they first arrived to The United States to try and keep afloat and assimilate into American mainstream culture. This included certain retail stores, grocery stores, laundromats, and restaurants. I photographed these spaces in order to talk about a question that migrants are forced to grapple with when they decide to settle: retain ethnic identity or assimilate into the dominant culture? For my parents, America is the dream, so seemingly, the answer is to assimilate into being an American as much as possible. Financial hardship brought limitations to that mission of American Success, therefore places like laundromats and Take-Out food were where they went to keep afloat.

I'm interested in amplifying this question that goes unspoken amongst immigrant communities, because it deeply affects their psychological being. Sacrificing everything and migrating to a completely foreign environment is an experience that often is not psychologically processed right after the event, perhaps not ever. Instead, processing might look like trying to grasp onto ethnic identity behind closed doors, where American society will not actively disapprove of you. Playing ethnic music, maintaining religious practices, cooking, celebrating holidays alone as a small family at home instead of a bigger community.

Through the way I was brought up, I learned to notice and value the small moments. I continue to look for those moments now, and find ways to portray narrative in how I capture them, whether that be through photography, writing, or making.

---

Wendy Chao (she/her)
RISD 2023, Graphic Design Major
www.wendy-chao.com

Course: Introduction to Darkroom Photography
Spring 2021
Instructor of Record

Final Portfolio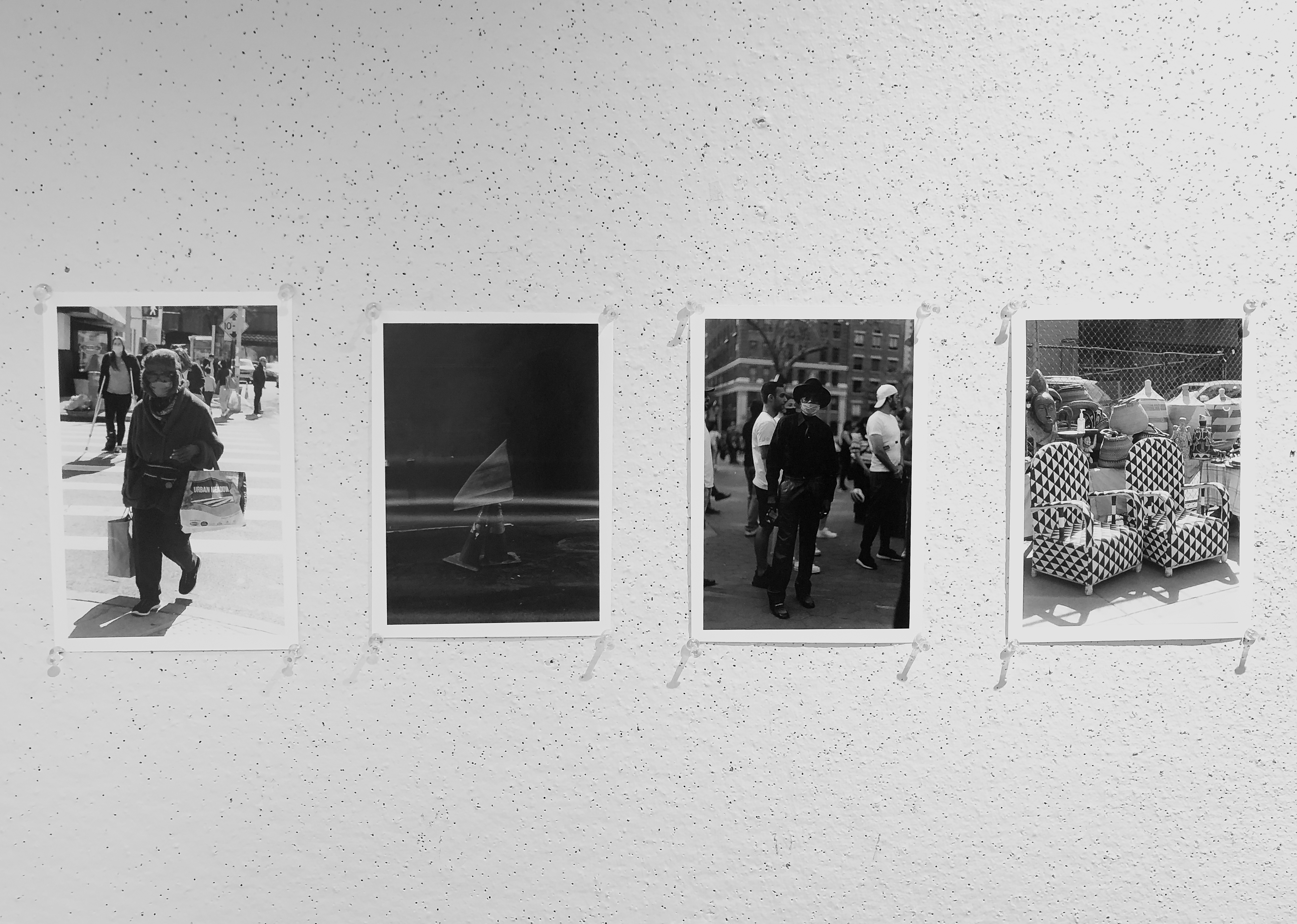 Project Statement:

May 13, 2021


"Dear New York,"


Crossing the street during rush hour. The second puff of a cigarette against a dirty corner on 37th ave. The layering of sound and music at Washington Square park. The man that's reading a book on the subway after work. The independent woman that looks like she's going to be late to wherever she is supposed to go. The unattended cold cup of coffee that someone forgot to throw away. These are moments that interest me the most. The candid, the unexpected, the taken-for-granted.

Having both New York as a creative playground, and the analog camera as a tool, allowed me to experience these tiny moments in a more magnified and pronounced way, a way in which I could stop for a second and think to myself "this would be worth photographing".

In my photographs, my main point of interest is to take the viewers back to that specific moment in time in which the photo was taken, to be able to create enough atmosphere so that the viewer can feel like they are not only part of the scene, but also so that they can empathize with what the subject was feeling, experiencing, hearing, touching, etc.

I hope that with these series of images, I can achieve what street photography is essentially all about: to capture not extraordinary moments, but rather, everyday life.
---


Kelsey Roebelen (she/her)
RISD 2023, Textiles Major
www.kelseyroebelen.com/film

Course: Introduction to Darkroom Photography
Spring 2021
Instructor of Record

Final Portfolio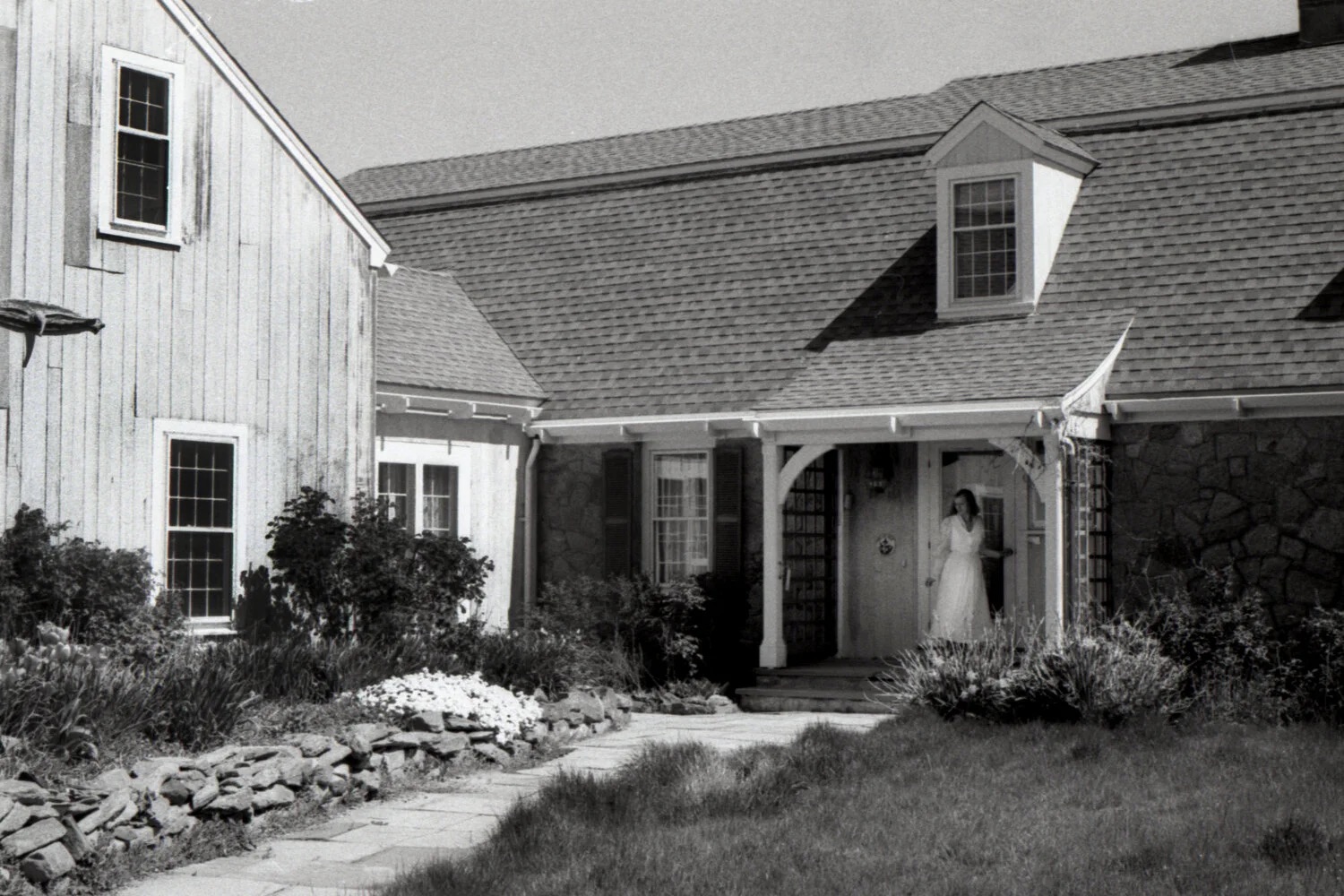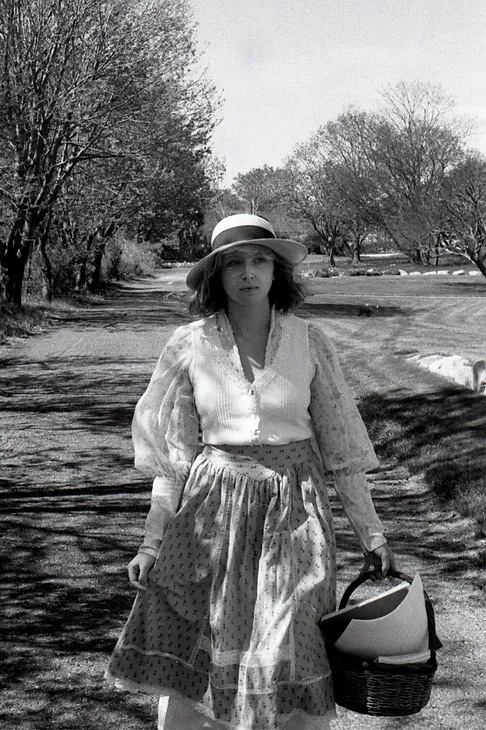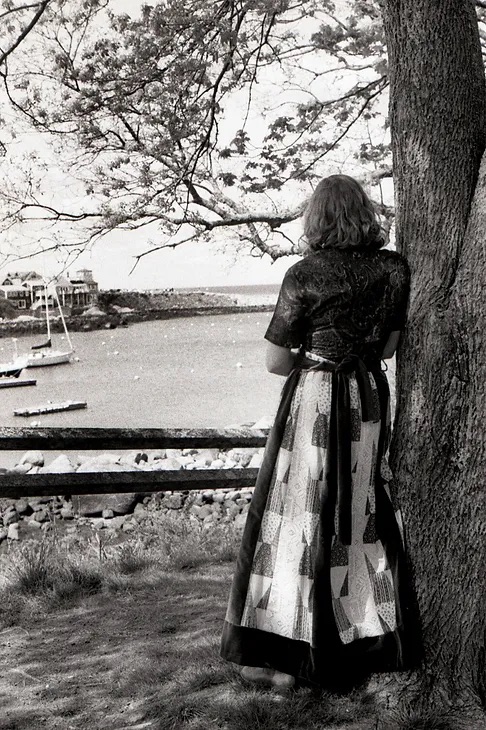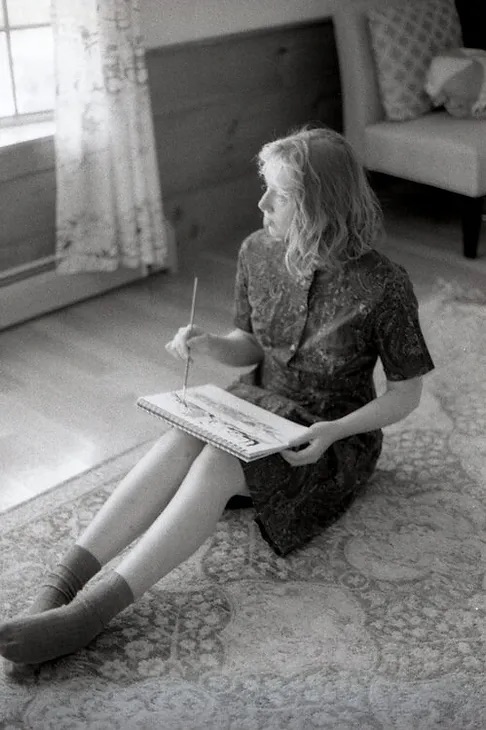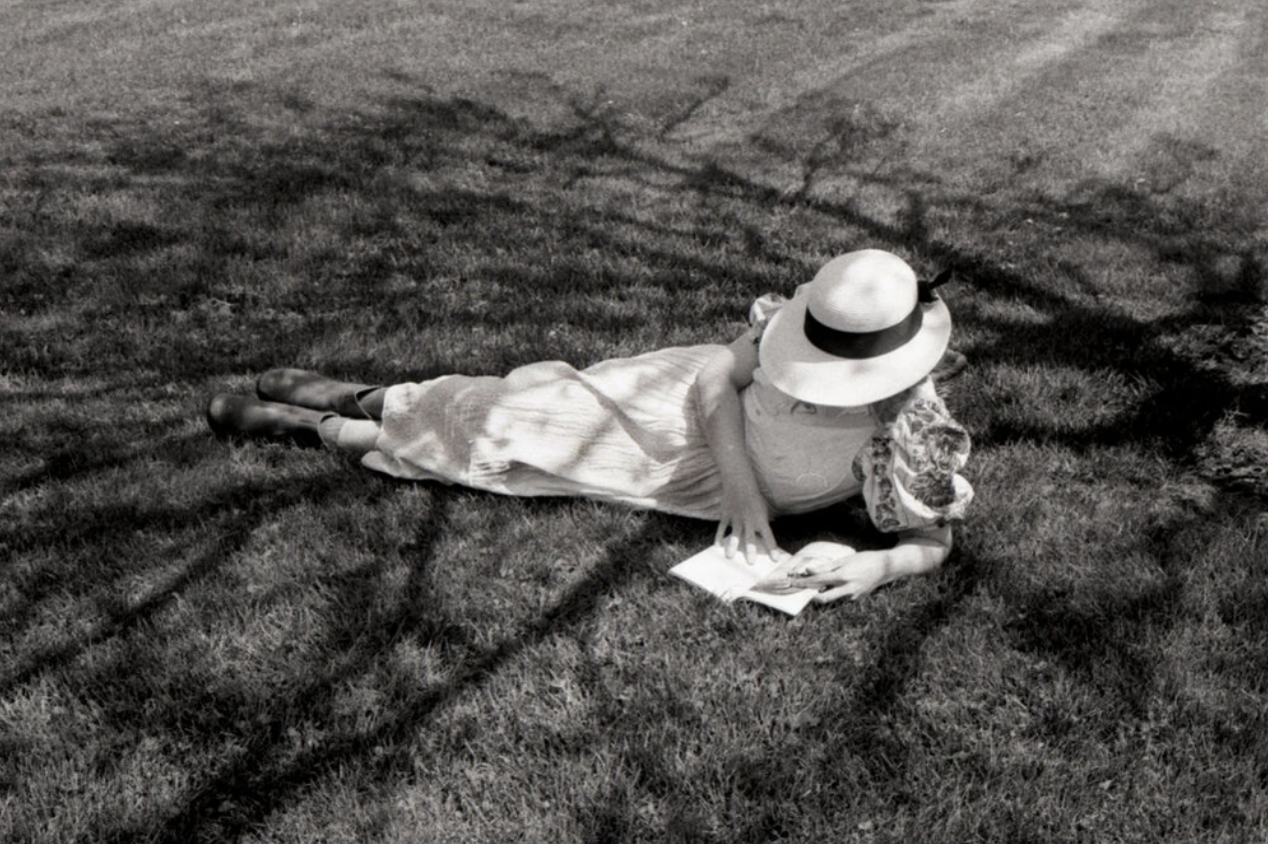 Intro to Darkroom Artist Statement

When looking through my portfolio of mainly textiles but also paintings, furniture and ceramics, a professor once described my work as, "nostalgia for a time that never existed." The moment he said this, things started to click into place - I realised my constant referencing of historical images, merged with my own personal photographs of sunsets, landscapes and daily life, was more than just an aesthetic, I was subconsciously selecting these things to fuel my idyllic narrative. I always end up showing my historical references in only the best light, without any portrayal of the hardships that must have existed. Everything is seen through an idealized lens, and seeks inspiration from a time before myself, my parents and oftentimes before even my grandparents. In my photo work, this seems to have cointuned, as I naturally seek out the most idealistic moments and settings within my typical day.

One of my main references in my textile work is the Folly Cove Designers, a group of mainly untrained community members in Gloucester, Massachusetts on Cape Ann, who formed a woodblock printing studio together. The leader of their studio, Virginia Lee Burton encouraged them to draw "what they knew." In this case for the fishing town, it meant boats, local flora and fauna, scenes of the neighborhood and even a print of neighbors gossiping. I always keep in mind their motto of capturing what you know, my subjects being my friends and family, my own home and environment.

My personal connection to this group comes with my Great Grandparents living in the neighboring seaside town of Rockport. My Great Aunt told me about her mother taking her over to the Folly Cove Designers' barn several times to see what new designs were in. When I first heard of this, I was instantly jealous for a time 40+ years before I was even born, based purely out of my imagination of what this time must have been like. I wanted to be a part of this beautiful artist community and the flourishing domestic life that inspired their work. In an act to capture my nostalgia and to merge my own life with this time, my final series is a collection of scenes that seek to capture my imagined, idyllic view of the past. I purposely aim for my photos to have a semi-ambiguous sense of time, perhaps the mid to late 1800s, or the 1940s-60s; the specifics aren't extremely important, all that matters is that the viewer can place it as the past. I have chosen to go directly to what I believe to be the best source of imagined memory: painting, and look at some of the notable painters from Cape Ann, and what they have chosen to record throughout history. Artists such as Winslow Homer, Joan Sloan, Jane Peterson, and Leon Kroll often capture scenes of women in billowing dresses, daily tasks such as laundry, sunlit houses and the abundance of granite in the area.

I hope that by shooting in Rockport, an area that references my artistic inspirations and family history, combined with working with black and white film, that I'll be able to create my own idealized yet authentic sense of nostalgia within my photographs.

---


Patricio Morocho (he/his)
RISD 2022, Painting Major
muruchu.myportfolio.com

Course: Introduction to Darkroom Photography
Spring 2021
Instructor of Record

From Patricio:

"While the course was focused on darkroom principles and developing film, my conversations with Professor Johnston helped guide me towards other means of using light.

She helped guide my thoughts towards paper and cyanotyping (we did cyanotyping in class before even touching the darkroom). This path allowed me to nurture indigenous belief structures into my practice. Learning new materials creates new pathways in the mind. I've since begun learning more about plants, natural dyeing, and wood carving (materials my ancestors were more privy to using). Johnston's questioning of the archival definitely guided me down a path I was unknowingly walking to!"

Final Portfolio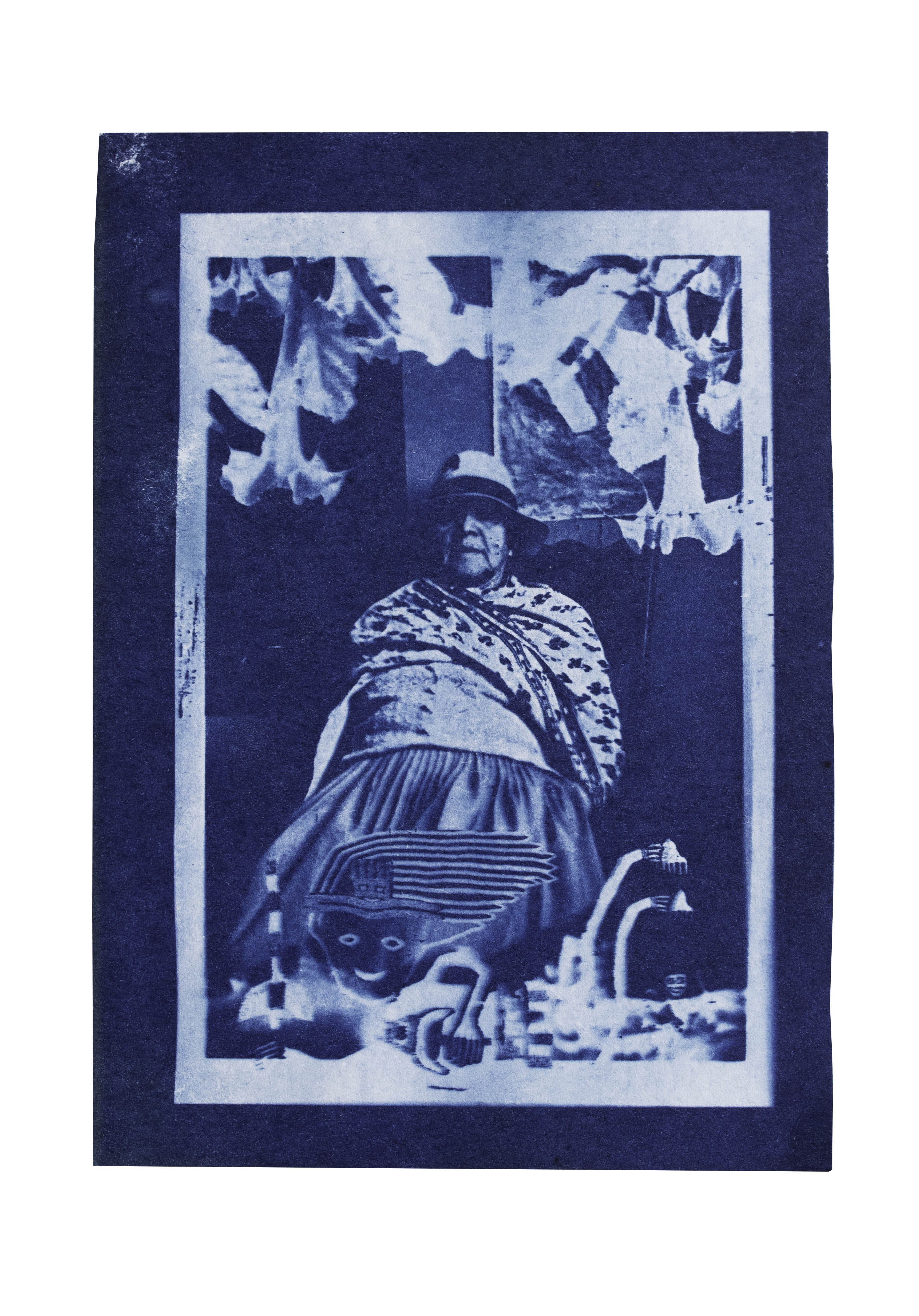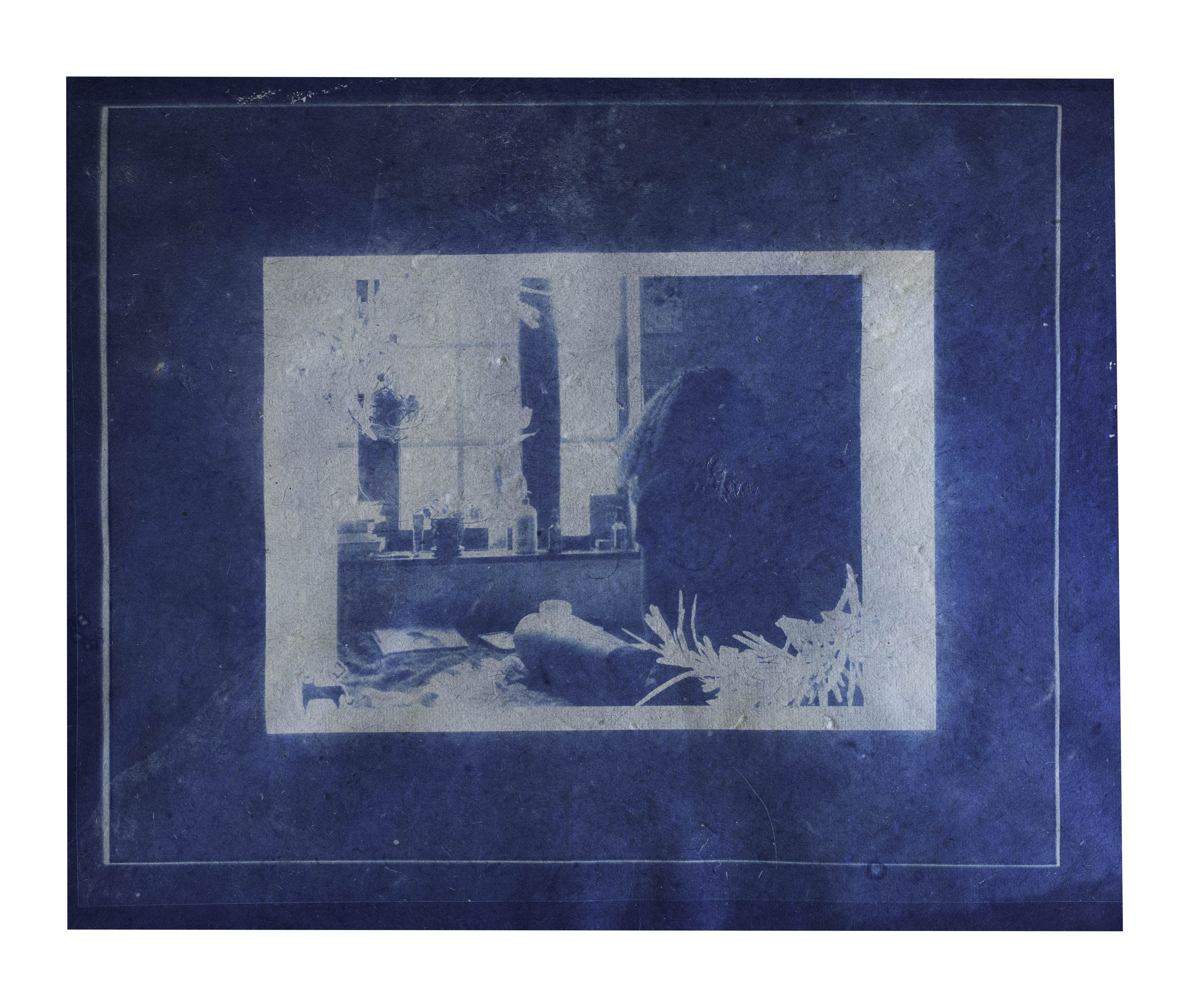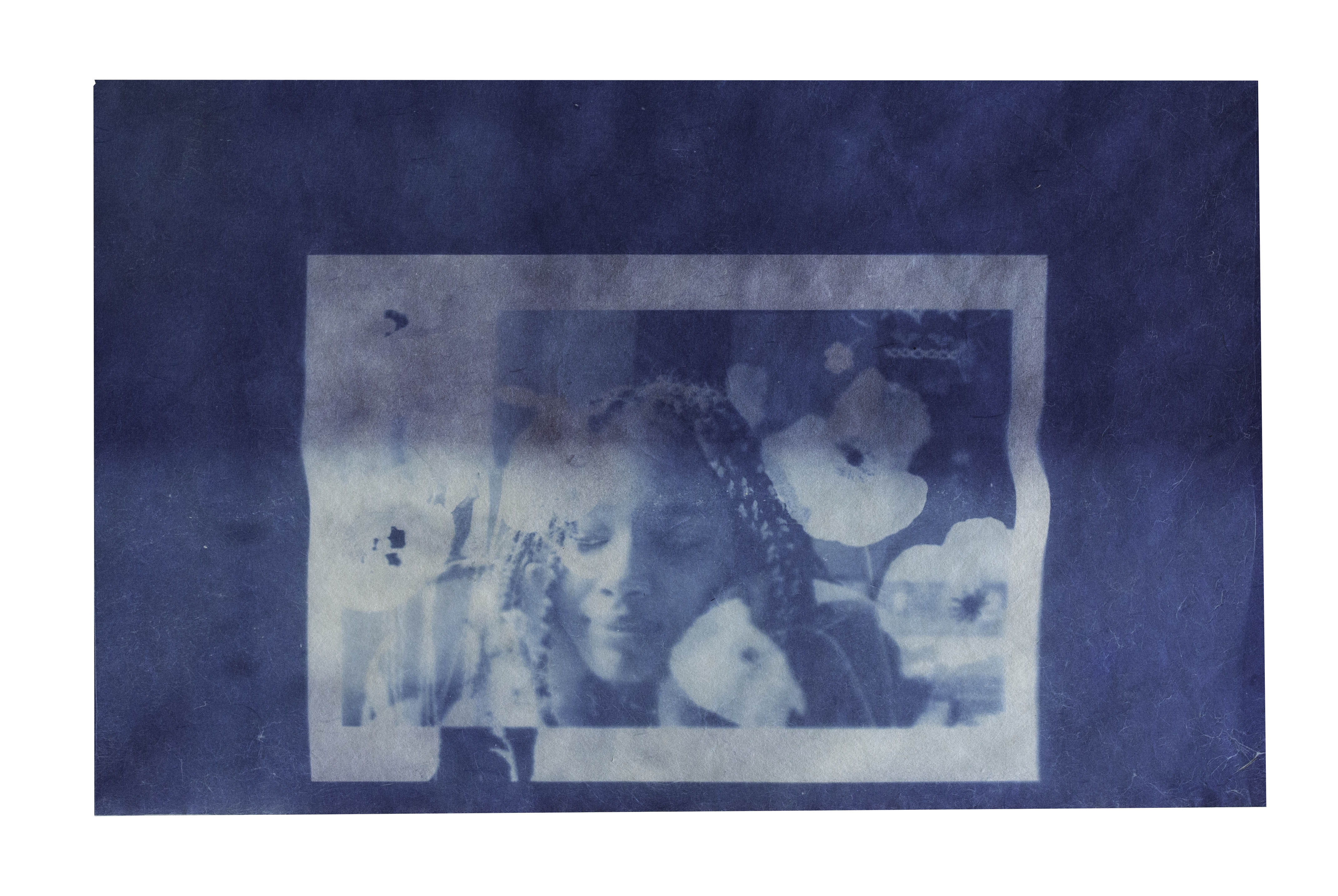 ---