Beetle Kill: Symptom or Disease?


Year: 2023
Medium: Photography + Installation + Original Typed Text
Public Art + Education
Commissioned by the University of Colorado Boulder's CASE (Colorado Art Science Environment) Fellowship, the work was created to be housed in the Colorado State Capital Building including in the offices of Governor Jared Polis and Lieutenant Governor Dianne Primavera.

The artwork focuses on the impacts of spruce beetle (Dendroctonus rufipennis) on Engelman Spruce (Picea engelmannii) on Monarch pass, where 90% of spruce trees have been killed.

Using various photographic processes, the project is made up of eight pieces- each taking a different perspective and aesthetic/material form to explore this surprisingly complex issue. I'm interested in how each of these pieces can operate on their own (differently) while also building a more collective conversation/understanding.

--


Read more about the CASE fellowship and projects here.




---
Indicator:
---
Indicators #1, #2, + #3
16" x 16" (each)
Recycled walnut flooring, beetle kill pine, expired land polaroids
.
Fade:

---
Monarch Pass: 90% Mortality Rate: An Invitation
30" x 42" (diptych)
Recycled walnut and oak flooring, beetle kill pine, expired land polaroids
Footnotes:
---
Footnotes
30" x 30" (diptych)
Walnut frame, archival inkjet prints
footnote images:
>
Link to onling descriptions and footnotes
<
Horizon:
---
Horizon
96" x 20" (set of 5 frames)
Walnut frames, archival inkjet print, scanned medium and large format film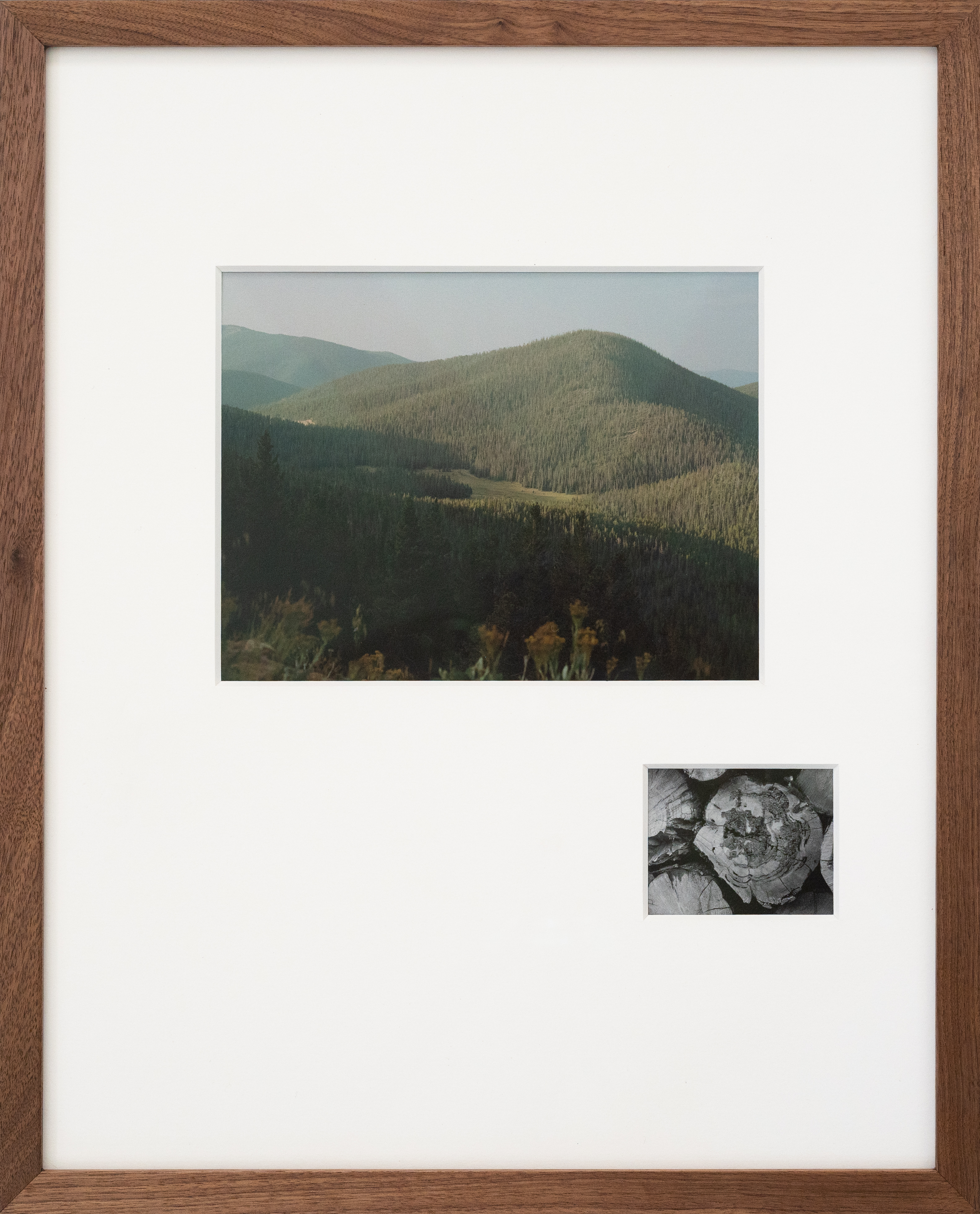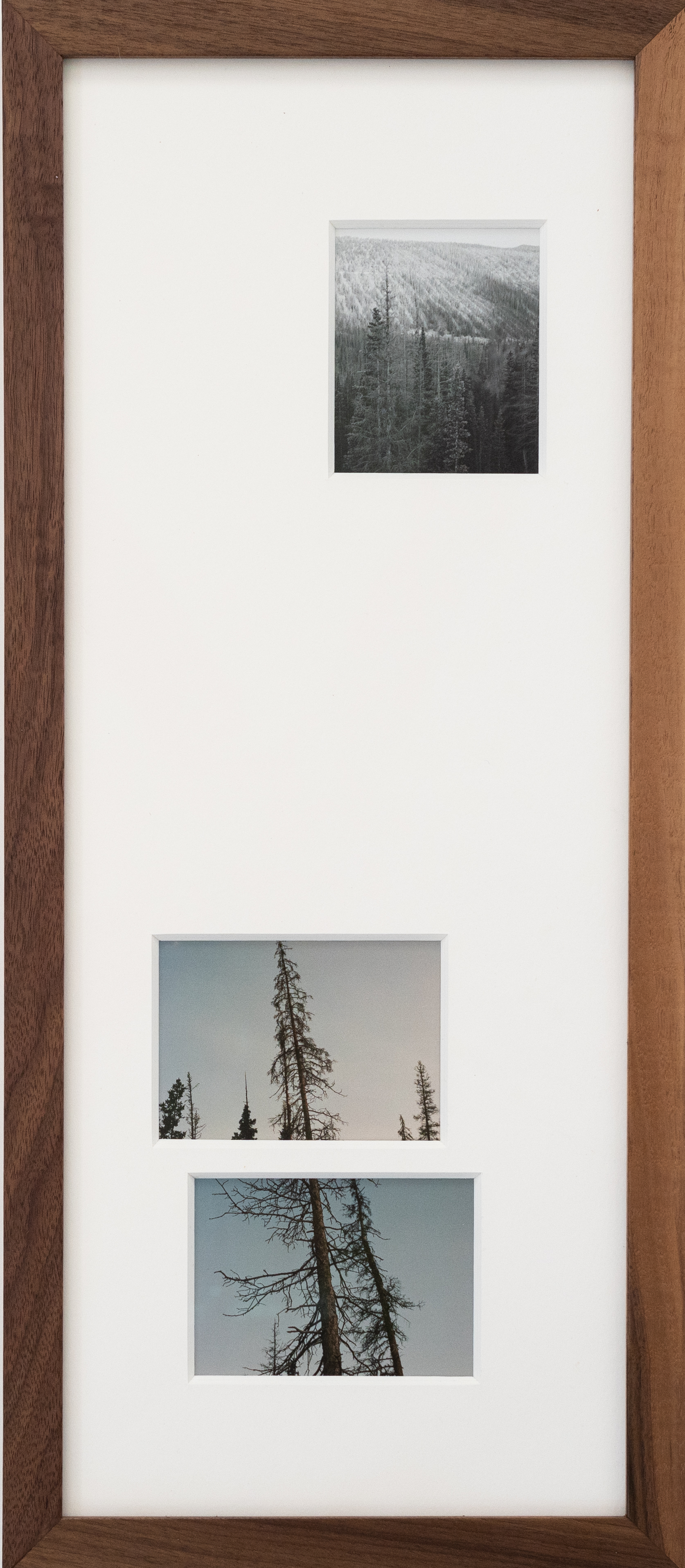 Spectrum:
---
Spectrum
40" x 8"
Walnut frame, paint color chip cards
Colors correspond to photos of (top)tree needles as they fade from dark green to grey and (bottom) beetle larvae to adult as they mature. This change in color happens simultaneously as nutrients are channelled form the tree to the beetles.
---
Velocity of Change
---
5' x 3'
Beetle kill pine wood
Studies show that plants across the globe are trying to migrate north and upslope to keep up with a changing climate. The average velocity (speed and direction) that plants need to move in order to keep pace with the rate of climate change has been determined as 45 inches north per day. Most plants, including Engelmann Spruce, obviously can't move that fast and face many other obstacles to this needed migration.
Each piece of wood here is 45 inches, and is installated to point North and "upslope."
---
Feedback Loops
---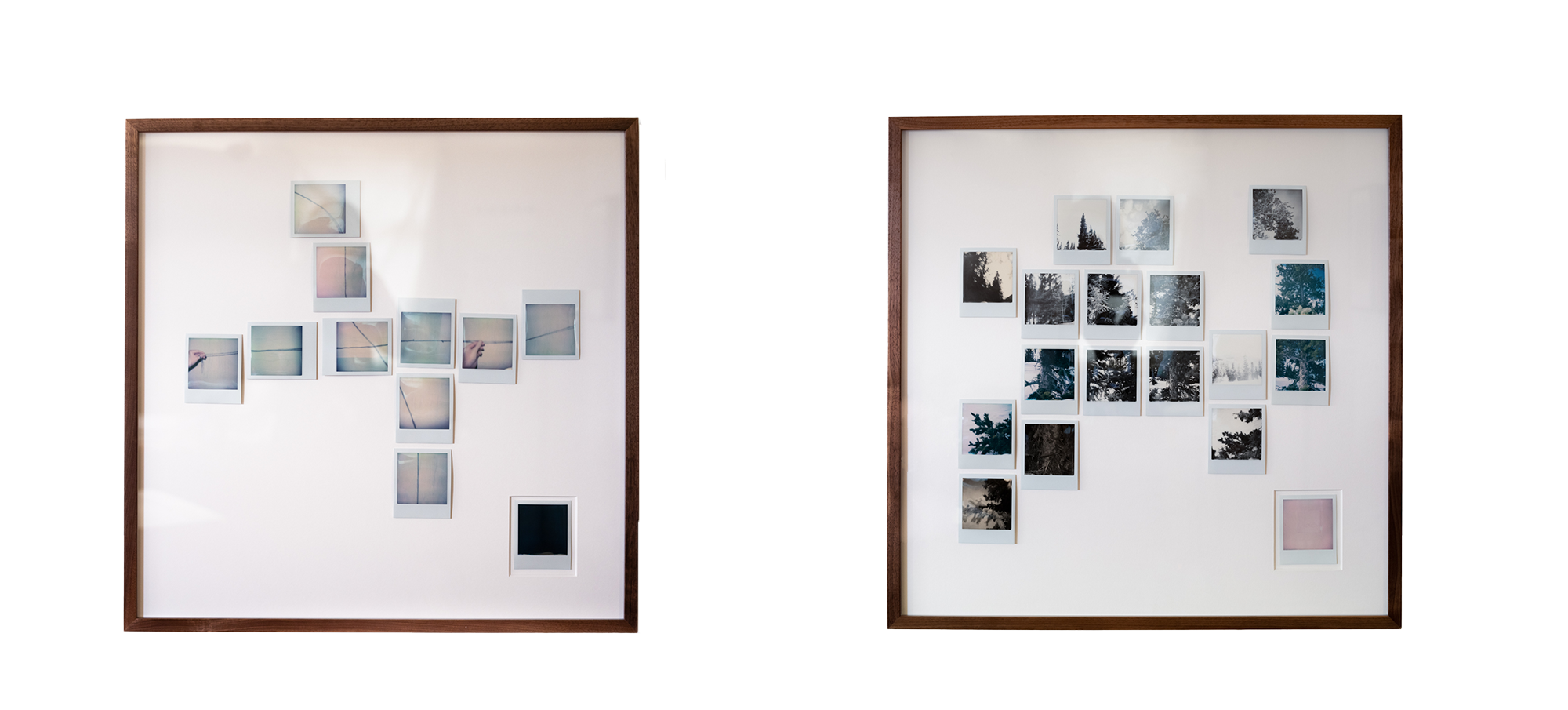 Feedback Loops
30" x 30" each
Walnut frames, original polaroids
---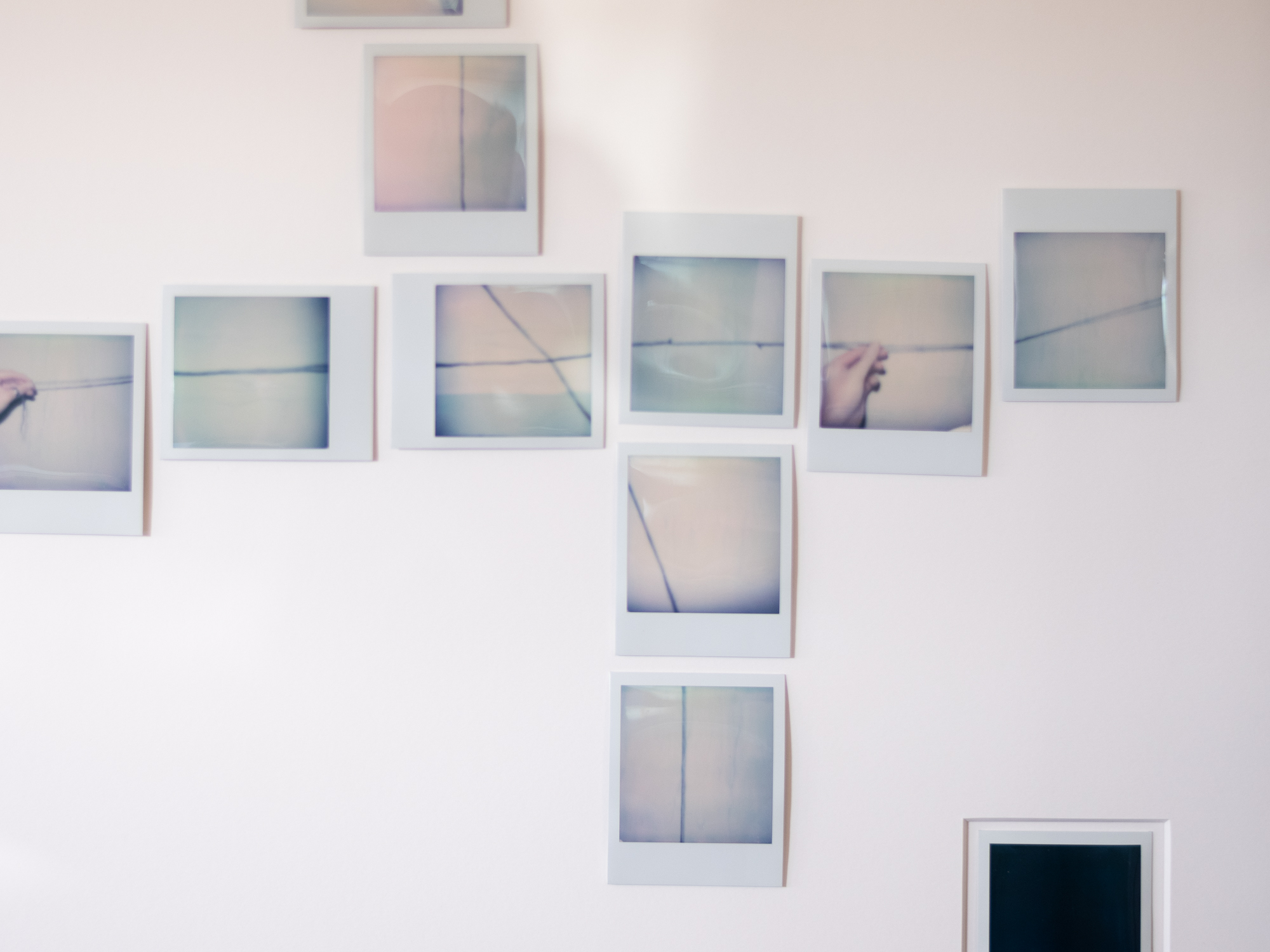 Thinking about feedback loops, even if the points of connection are out of sight.
---
Beetle Galleries
---
16" x 16"
walnut frame, toned cyanotypes
"Beetle galleries" refer to the patterns left by bark beetle larvae as they mature within the bark of the infested tree. These patterns are created over the course of two years as the larvae mature to adulthood. Thus this pattern is a timeline of sorts that also correstponds to the death of the tree during the same timespan as the nutrients are diverted from the tree to the beetle larvae.
---
Exhibitions:
Colorado Capital Building
Denver, Colorado
May 2023-December 2023
The Center for the Arts - Crested Butte
June 1- June 19th, 2023
Little Creatures
Boulder, Colorado
August 12th-Sept 29th, 2023